By: Tuesday Brooks, Dietetic Intern


​As the weather changes, so does the fresh produce that's available. Each season offers a beautiful variety of fruits and vegetables. Seasonal produce tastes better, is more affordable, and is fresher with a higher nutritional value.


When farmers are able to harvest a large abundance of produce due to the crop being in season, the price will go down. Produce that is purchased in season is likely to be fresher and consumed closer to harvest. Folate and Vitamin C, micronutrients found in fresh produce, decline when produce is stored for a long period of time due to transportation. Food also loses moisture the longer it is stored causing the flavor to be depleted as well.

There are a variety of fruits and vegetables in season in Maryland this month. This fresh produce is loaded with nutrients, which help your body function properly.

Carrots are a great source of dietary fiber and vitamin A. These nutrients play a role in maintaining good eye health, promoting a healthy digestive system, reducing high blood pressure, and boosting the immune system.

Broccoli is rich in Vitamin C which helps decrease inflammation, protects against diseases, and promotes healthy skin and hair.

Strawberries are an excellent source of Vitamin C and fiber. They help maintain healthy vision, proper brain functions, and they support the body's immune system.

Kale is loaded with nutrients include vitamins A, K, and C which aid in preventing bone loss and play a critical role in blood clotting.

The University of Maryland's Farmer's Market is opened on Wednesdays from 11am-3pm at the Cole Student Activity Building. Do your wallet and taste buds a favor and try out some of Maryland's nutritious, in-season produce this May!

Powered by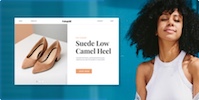 Create your own unique website with customizable templates.
Photo used under Creative Commons from Veganbaking.net