Yesterday you went to a Sunday brunch in DC. You ate everything on the table, then ordered seconds. You walked around with your friends and ate the world's biggest ice cream. You ate a massive portion of mac and cheese or filled your stomach with all of the cheeseburger or meatball sub that it could hold. No matter what happened, you ate delicious foods and you ate A LOT. And it happens! To nutritionists, to registered dietitians, to personal trainers. Everyone overeats or eats too many decadent, heavy foods. But then you might just start to feel a little gross, maybe start that meat sweat or get a sugar headache. You feel lethargic and bloated and full beyond full. What do you do now? How do you continue to pick up your eating habits after a day of particularly heavy eating?

1. Lose the guilt.

Okay so yes, you might have eaten a little too much yesterday, and your food choices were not the most healthful. Everybody has a day where we overshoot our hunger, overeat past our body's comfortable fullness. Feel bloated and honestly a little gross. But instead of feeling guilty for the food you ate, turn that feeling into curiosity.

Food is fuel for the body and, especially in regards to overeating at a meal, should be regarded objectively.

Ask yourself about the reasons behind some of your food choices and try to explore your physical feeling in the moment. No one is a purely perfect eater, but you can definitely become a curious eater. Figure out why you might feel a little gross after a day of eating and learn from the experience. Maybe get one burger instead of two next time, or if buns make you bloated eat it in a lettuce wrap. Be objective, be curious, but guilt has no place in your diet.

2. Listen to your hunger.
Disclaimer: Eating according to your hunger isn't a perfect solution, especially for individuals recovering from eating disorders. If you have difficulties feeling hungry slide on to point number 3.

Hunger tends to be a signal that your body needs calories. When you over eat or eat large amounts of calorie dense foods, your body might not need more calories for a while. Think about it like you filled your car to the brim with gas. You're not going to need to refill the tank quite so soon. Listen to your body, pay attention to your hunger, and when you start to feel sensations of hunger, you'll to know to pick up your eating pattern again. Hunger feels different for everyone and you can expect a blog post on that in the near future. A final note is that when you do feel hungry again, EAT! Trust your body, listen to your hunger signals, and simply eat another meal- don't try to go too long without eating especially if you feel hungry. Hunger = a need for calories, regardless of what you ate earlier in the day or earlier in the week.

---

3. Drink water!
Water aids in digestion and can help your body work through whatever you most recently put into it. Additionally, a lot of the heavier foods that we eat are high in sodium (salt). Eating a large excess of sodium can throw off the body's water balance and cause that gross bloated feeling as your body holds onto the water that it has in order to balance out the extra salt. Think about it like a ratio. Your body might typically need 2 water for every 1 salt. So if there are now 2 salts, you're going to need 4 more water. To get that water your body will retain water, which is bloating. The fix to this? Drink more water! More water will flush out the salt, and with less salt, your body will need to hold onto less water. It's a little confusing but in summary, water is fabulous and pour yourself a tall glass.

4. Move in a way that feels good to your body.
Whether that means going on a walk, a run, lifting weights, or doing apartment yoga - move your body. Movement can help you digest what you just ate, and kick start your metabolism! DON'T over exercise to "burn off" whatever you just ate. Your body is truly a thing of beauty and will adjust its hunger over the next few days all on its own to even out calorie intake. Just listen to your body, and pick a movement that feels good to you on that day or in that moment. Sometimes yoga or stretching will be what your body craves, other times you might be up for a long run or HIIT workout. Just be sure that you leave any feelings of guilt outside the gym, move because you love your body- not because you hate your body.

5. Be mindful when you eat next.
When you do start to feel yourself getting hungry again, eat what sounds good to you. Most posts about recovering from a day of heavier eating will tell you to eat fruits and vegetables or salads, drink teas, "detox". But really what you need to do is continue to fuel your body with the food that it needs. Being an imperfect eater, after a day of heavy eating sometimes I'll eat a big salad, sometimes I'll eat a large fruit salad, but other times the foods I'm craving are whole grains and lean proteins- like a rice bowl. I will say that it's generally a good idea to base a meal off of the MyPlate. Vegetables and fruits, whole grains, and lean proteins will make that next meal satiating and satisfying, allowing you to pick up your eating pattern again and continue to fuel your body.

---

Share in the comments if you have a favorite meal to eat after a heavy day of eating, or if you have any tips for how to recover after a day of potentially heavy eating!
Powered by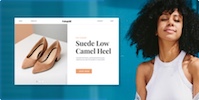 Create your own unique website with customizable templates.
Photo used under Creative Commons from Veganbaking.net